New WhatsApp update features bigger chat emojis, front-facing flash, more image editing options and easier zooming capabilities
The latest WhatsApp Android Beta brings Snapchat-like image-stickers, annotation tool, front flash and much more.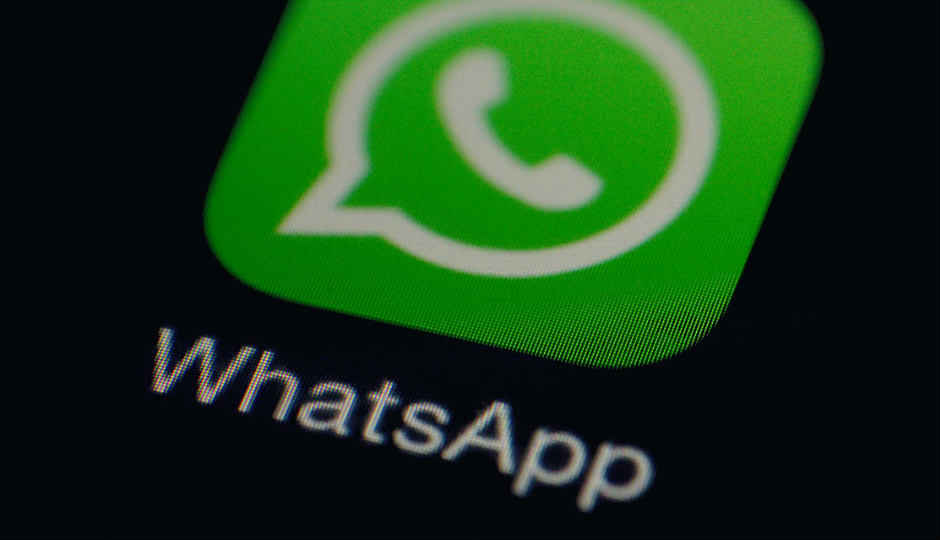 WhatsApp's newer version 2.16.264 that was pushed to the beta channel on the Play Store features an annotation tool, ability to paste emojis and text on images, zooming capabilities by sliding your finger while recording a video and a front-facing flash for your selfies.
Updated WhatsApp camera:
The updated WhatsApp camera now features Front-facing flash and one-finger zoom capabilities. The front-facing flash feature makes your screen light up white when taking a selfie, acting like a flash to illuminate your face in dark environments.
Read more ↓
Another strikingly similar feature that Snapchatters (and now Instagramers also) will be familiar with is the one-finger zooming capability in the updated camera. Now when you're holding the record button to capture a video using the WhatsApp camera, all you need to do is just slide your finger up or down to zoom in and out respectively.
Users need to note that these new features will only work in WhatsApp's camera interface that can be launched by tapping on the camera icon placed next to the text box in your chat window.
Image drawing and Stickers
Along with the updated camera, WhatsApp now also lets you add stickers or text to the picture. You also have the option to annotate and draw on top of the images, along with older options such as cropping and rotating. There's an Undo option too that lets you go back several steps.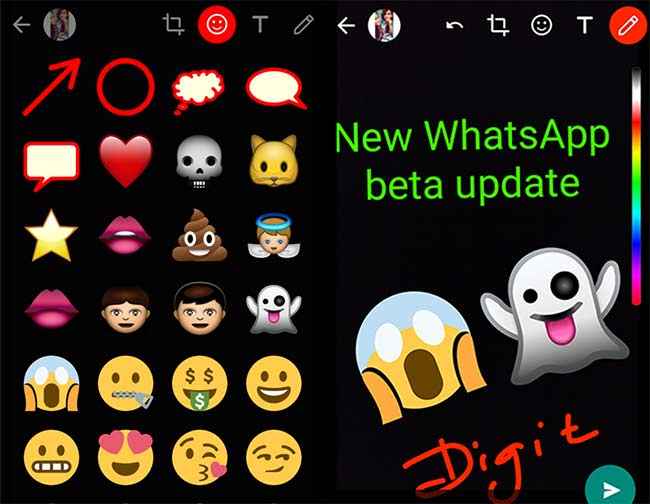 Bigger emojis
Just like sending a red heart emoji results in a bigger animated version of it on WhatsApp, single emojis as a chat message will appear a little larger than the size they used to be. The size further decreases in a descending order as the number of emojis increase upto 4, after which they scale back to their original size.
Sending one emoji will appear in large, two emojis in medium and three emojis in a smaller size (still bigger as compared to the regular size). Four and above emojis will scale them back to the regular size, same as emojis within text messages.
Telegram links
Along with these updates, with the newer version, WhatsApp seems to have started allowing Telegram links back inside the messages, after it had blocked them last year, suggests reports. We're not sure since when are these links being allowed, but they were noticed recently.
All of these changes are live in the WhatsApp beta version that you can download by joining the official Play Store beta program here or download the APK from here.
Share:
loading...